Taking a Byte Out of Vine: User Experience in App Design
Created On: February 20, 2020
By Anthony Reynolds, Interactive Designer
User Experience design is all around us, most notably on the web and in mobile apps. UX design deals with the overall interactions and decisions a user makes on a site or app and how intuitive the overall feel is. Social media platforms have mostly converged as far as general layout goes, and it's rare to find new ideas that alter the experience.
As an ex-avid Vine user, I was thrilled to find out one of the creators had a successor in the works back in 2018. Byte Beta has finally been released, and it's quickly filling the void Vine left in our hearts.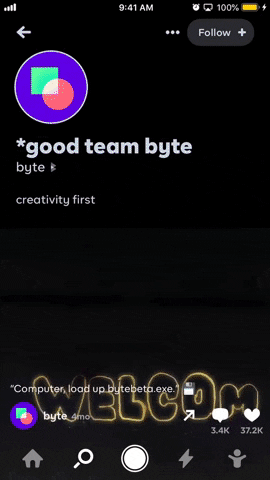 Vine 2.0?
At its core, Byte is the spiritual successor to Vine. Users have six seconds to record a video which then loops for as long as the viewer wants to watch. Vine had users experimenting with sketch comedy, multi-instrumental arrangements, and catching that funny moment you had a camera out for.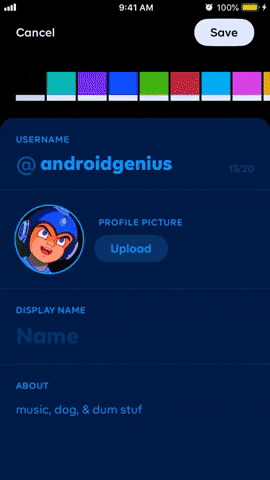 When first checking out Byte, the User Experience (UX) design of the app felt foreign and clunky to me. I was curious about why this was, so I ended up spending an hour poking around. Within five minutes, the functionality felt so refined and smooth I forgot about my initial impressions. Usually in web design, assisted scrolling is usually frowned upon — but I found that within Byte, it only amplifies the experience and allows you to easily scroll and focus on uploads. If you find this feature bothersome, however, you can turn it off, which is one of my favorite aspects of the app.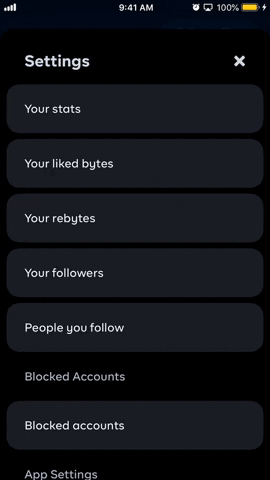 Also, a simplified profile layout and absence of follower numbers stood out to me. I quickly discovered that profile customization allows you to select from a bank of color themes that can be reversed to your liking. There is also a setting where you can choose the app icon for your phone — and there are quite a few to select from to best fit your aesthetic. While these small customizable settings seem like subtle features, they allow for an immense User Experience. Customizing how an app looks is fairly unheard of, except for maybe a few color palettes. Empowering your user to let them dictate their own app identity is forward-thinking design, rather than following the same formulas and offering the same app experience.
Comparing the general interface to TikTok, Byte has a minimal Graphic User Interface which allows for more video to be seen without obfuscation and allows for a slick user experience. While the full-screen content is similar, the differences in interaction and interface keep them separated — and so does Byte's six-second limit.
Bytes of Knowledge
Overall, the updates Byte has added show dedication to UX design. For any industry, there are best practices you can keep in mind to make sure you're designing a user-friendly app that helps people get what they need. Here are some things to keep in mind:
Design for intuition.

A graphic interface should be easy to learn and flow smoothly

Declutter the unnecessary.

Simplify content to only show what's needed for emphasis

Anticipate the user's needs

. Look for steps in the user path where help may be needed.

Avoid jargon

. Use clear and concise language in Calls To Action.

Use consistent layouts.

Typography and interactive elements should work the same throughout the app
If you're interested in developing an app or website and want to ensure your audience's journey is effective, contact our team at Decode. With experience in web development, logo design, interactive design, and more, we have the tools to help you create an online experience that benefits both your brand and the people you serve.